Polar Leasing offers an innovative solution for large-scale refrigeration needs with our fiberglass modular buildings. Built for various applications, these 16'x65' portable warehouse buildings are constructed with the same patented fiberglass design used for our standard outdoor walk-in freezers and coolers.
Reduce On-Site Labor Costs
Eliminate Costly Steel Structures
Attractive Exterior Finishes
Sanitary NSF Approved Interior
Ten-Year Structural Warranty
Durable Spacious Portable Commercial Freezer & Cooler
Whether your application requires additional space for food manufacturing, refrigerated packaging or additional warehouse space, Polar Leasing can provide a modular solution that's right for you.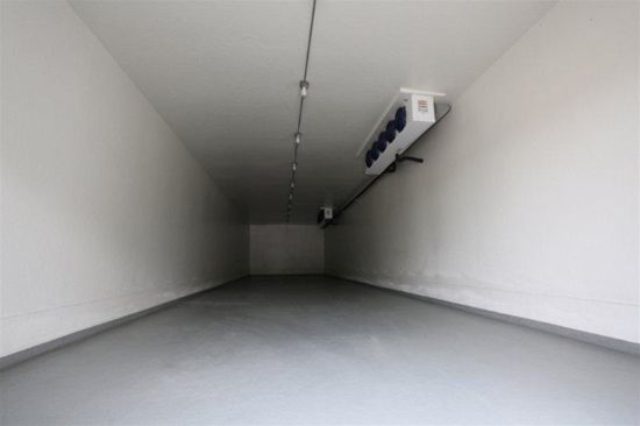 Typically faster and more cost-effective than traditional building methods, Polar Leasing refrigerated buildings also remain portable in the event your future plans include additional expansion or relocation. Polar Leasing portable warehouse buildings can be built to virtually any specification, including size, operating temperature, load capacity, and voltage.
16'x65' Portable Warehousing Approvals:
NSF Listed
UL Class 1 Foam
Insulation:
Polyisocyanurate Foam: 4" Thick X 2.0 PCF Nominal Density
Fiberglass:
100 Mil Thick FRP Composite-Exterior
80 Mil Thick FRP Composite-Interior
Portable Warehousing Exterior Finish:
Seamless Fiberglass
2-Part Epoxy Paint
Interior Finish
NSF Approved Flooring – Non-Skid Floor Finish – 29 Grade Sand Aggregate
Rounded Corners Lockable Door Latch
Self-Closing Hinges
Hasp Lock (Ext. Door)
Safety Release Handle
Heated Door Jamb
Magnetic Gasket
Door Closer
Sweep Seal
Vinyl Strip Curtain
Galvanized Frame
Low Ambient Controls
Defrost Timer
Heated Relief Port
Light Switch/Pilot Light
Rain Cap Exterior Doors
Remote Dial Thermometer
Interior Lighting
Crowned Roof
Heated Freezer Door
Stainless Steel Kick Plate

About Polar Leasing Portable Warehousing
With both long and short-term storage solutions available, Polar Leasing specializes in temporary freezer rentals, refrigerator rentals, and portable warehousing. Designed around the specific needs of the rental market, every Polar Leasing unit is built to the highest quality standards, with a patented seamless fiberglass design. With hundreds of distribution depots nationwide and thousands of rental units available, Polar Leasing offers the largest electric freezer and refrigeration fleet in North America. To find a Polar Leasing depot near you, or for more information, call 877-674-1348 or visit www.polarleasing.com.