Valentine's Day is just over a month from now. This means people are beginning to think about buying chocolates, gifts, and, of course, ordering flowers. According to estimates from the Society of American Florists, there are over 250 million roses produced for Valentine's Day, with the holiday accounting for 30% of all floral purchases.
Valentine's Day Walk-in Cooler Rentals
If you own and operate a florist shop or business, you understand the challenges that Valentine's Day brings. As the busiest day of the year, many florists require additional refrigerated storage to ensure their products reach their customers in perfect condition.
Precise Flower Storage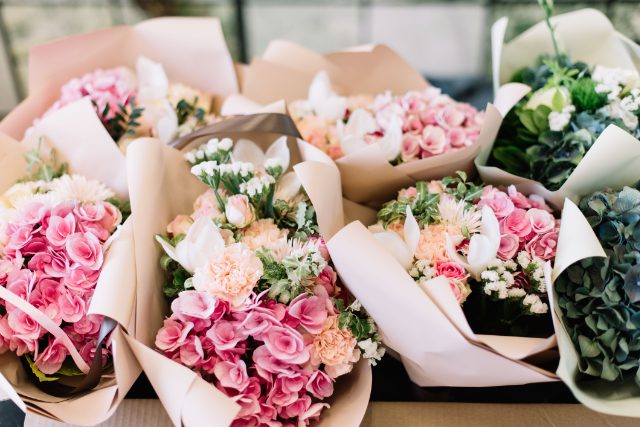 Delicate flowers need a proper environment to remain fresh for customers, weddings, and other events. After being harvested, most types of cut flowers have an optimal storage temperature range of 33°F – 37°F. In order to maintain the freshness and appearance of the fragile flower petals, they require precise storage temperatures. Polar Leasing rental units provide an operating temperature ideal for all types of flowers and floral arrangements.
It Comes Ready To Go
One of the benefits of renting a walk-in cooler is the fact that it comes completely ready to go. All Polar Leasing units are delivered pre-wired, pre-assembled, and ready to operate. All you need to do is make a simple electrical connection. This saves you a great deal of time and effort and still gives you exactly what you need from a walk-in cooler.
You Can Put It Anywhere
Another reason why you should rent a walk-in cooler is that you can place it virtually anywhere. This makes it much easier to find a spot for it at your commercial location, or for an offsite event. It also makes it possible for you to move the cooler from one location to another if this is something that your floral business requires.
Polar Leasing Valentine's Day Walk-in Cooler Rentals 
To learn more great reasons why a Polar Leasing rental unit is perfect for Valentine's Day, contact us today!