2023 is quickly approaching, which means now is the perfect time to start planning your cooler and freezer rentals. If you've rented a walk-in cooler or freezer from Polar Leasing in the past, then you know what to expect. If you haven't rented from us before, here are some tips when planning your 2023 cooler and freezer rentals. 2023 cooler and freezer rental planning
Upcoming Events and Storage Needs
An obvious step to planning your 2023 cooler and freezer rentals will have to do with your company's upcoming events and storage needs. This can be anything from tradeshows and corporate events to product testing and seasonal demands. If you do have seasonal demands, it is important to ensure your rental agreement has been secured in advance.
Operation and Usage
When planning your 2023 cooler and freezer rentals, you should also consider how long you will need the unit and what temperature range you will require. If you need a long-term rental, you should make sure you provide enough lead time. Depending on what you are storing, you may require a freezer or cooler, or a combination of both.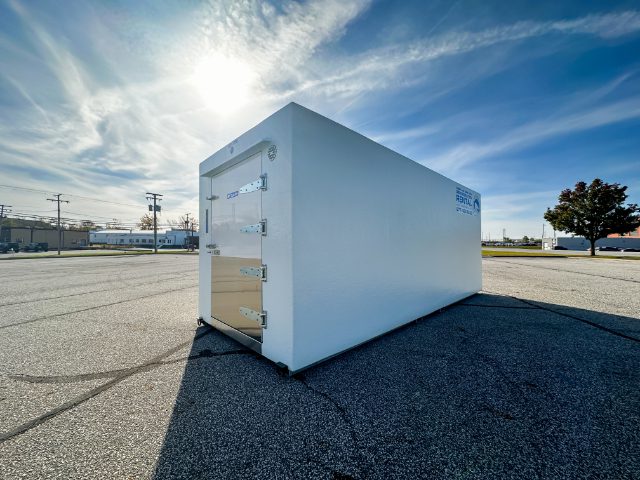 2023 Cooler and Freezer Rental Planning
Polar Leasing has the largest electric refrigerated fleet with hundreds of depots spread across North America.  With both short- and long-term rentals available, Polar Leasing can accommodate your company's specific needs.
Advantages of Polar Leasing Walk-in Units
Rental Units come pre-assembled and ready for use; they require an electrical connection only.
All electric-powered units, so no fumes or engine noise at your event.
You can place the unit on any level surface – gravel, grass
Seamless fiberglass construction is resistant to weather elements.
About Polar Leasing and Your 2023 Cooler and Freezer Rental Planning
In early 2002, Polar Leasing Company, Inc., was created by Polar King to accommodate the growing demand for walk-in refrigeration rentals. It has expanded its walk-in rental fleet to cover most of the United States and other parts of North America, offering both short- and long-term rentals to industries of all types. Within the last 5 years, we began the process of building a specific division dedicated to Life Science Supply Chain. Polar Leasing offers the largest all-electric fleet of temporary refrigeration, with more than 80 distribution depots and a 24/7 service hotline. For more information, visit polarleasing.com or contact Polar Leasing, 4410 New Haven Ave, Fort Wayne, IN 46803 USA. In an emergency, call 866-574-4573 or write rentals@polarleasing.com.