Biotechnology | Pharmaceutical Cold Chain
Cold Room Freezers and Refrigerators
Since 2002, Polar Leasing has been a leading manufacturer of compliant temperature controlled cold rooms for use within the biological, medical and pharmaceutical industries. Our prototype dual temperature 8'x10', 8'x20', 8'x20' HD Pallet and optional 8'x20' redundant cold rooms have been temperature validated. These validation reports and evaluations may serve as a baseline and offer the assurance of the required performance.
Active compliant temperature controlled systems must be reliable to provide safe and effective cold chain storage. Pharmaceutical products such as life Sciences pharmaceuticals, biomedical technologies, life systems technologies, nutraceuticals, cosmeceuticals, food processing, environmental and biomedical devices all demand controlled environments in accordance with the international GDP directive (Good Distribution Practice).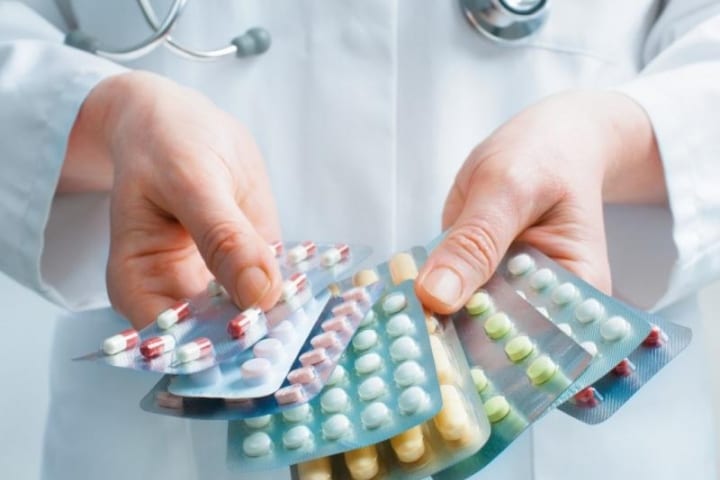 Safe & Effective Product Storage
Polar Leasing temperature controlled cold rooms offer accurate temperature control for temperature sensitive product storage. They also provide the flexibility to move the refrigerated unit to various parts of your facility as areas of need change. Units are available in various sizes and operating temperatures and are easily secured to keep high value products safe.
Download the Validation Reports
Pharmaceutical Industry Usage
Various phases throughout the cold chain call for Polar Leasing redundant refrigeration temperature controlled cold room rentals. Whether it's during the research and development stage, clinical trials phase, preconditioning gel packs or prior to transport, Polar Leasing temperature pharma refrigerator and controlled cold room rentals are the perfect onsite solution for temporary refrigeration anywhere throughout the cold chain.
Polar Leasing is proud to be a cold chain supplier to many pharmaceutical companies involved in temperature-sensitive distribution. Our temperature controlled cold rooms are in use throughout the cold chain.
Bio Materials
Research and Development
Clinical Trials
Bulk Drug Storage
Vaccine Storage
Packaging Facilities
Gel Pack/PCM Conditioning
Overflow Capacities
Seasonal and Transport Storage
Cold Storage in Life Sciences Case Study
POLAR LEASING TEMPERATURE CONTROLLED COLD ROOMS OFFER
Nationwide Temporary Onsite Refrigeration Storage
-23°C to 8°C Temperature Range (Custom Temperature Settings Also Available)
Electric Powered Operation (208-220 volts, single phase)
Generator Adaptable (12,000 watt-20"/ 8,500 watt-10")
Ground Resting
Aesthetically Pleasing Design
24/7 Service
Bright Interior Lighting
Custom Units Available
Indoor / Outdoor Fiberglass Design
Redundant Refrigeration
KE2 Controlled Environment
Energy Efficient Vinyl Strip Curtains
NSF Certified
Floor Load Rating of 1,200 lbs/sq-foot
Optional Pallet Door Sizes Available
KE2 EVAPORATOR EFFICIENCY
All custom built cold rooms utilize a KE2 Controlled Environment system. This type of system is unique for its ability to control the internal temperature as well as defrost cycles to one-tenth of a degree. The KE2 Controlled Environment manages the temperature and humidity of sensitive product inventory. By maintaining both temperature and humidity, the KE2 Controlled Environment preserves product integrity, reduces spoilage and prevents shrinkage. Temperature is maintained precisely, providing the ideal product environment for pharmaceutical applications.
Provides energy savings 15-50% over mechanically controlled systems.
Eliminates unnecessary defrosts typically associated with timed based alternatives, reducing energy consumption and preserving product integrity.
Maximizes energy efficiency with less compressor run time resulting from shorter defrosts.
Eliminates ice formation on floors and ceilings.
Eliminates excessive temperature swings.
Generator Adaptable
Polar Leasing temperature controlled cold rooms operate off a 208-220-volt single phase electrical connection. However, in lieu of an electrical connection, a generator may also be used. If a generator is required for your specific application, a 25,000-watt generator can be used for a 20-foot temperature controlled room or an 8,500-watt generator for a 10-foot temperature controlled room.
Please note: Polar Leasing does not provide generator rentals. Contact your local distributor for information and availability.