Polar Leasing Company, Inc. (PLC), which offers the largest North American fleet of electric, ground-ready outdoor rental walk-in freezer and refrigerated units via a national distribution network, announces Marietta, Georgia-based Marietta Wrecker is the winner of the company's 2022 Depot of the Year award.
Polar Leasing initiated the Depot of the Year award in 2021 to recognize the success of its partner depots in overcoming challenges, communicating effectively, and maintaining first-rate service when assisting mutual customers with the delivery and pick-up of Polar Leasing refrigerated containers.
"In many respects, our depot freight partners are the backbone of Polar Leasing's business, working tirelessly to ensure that our refrigerated containers are delivered to businesses across the nation with exceptional customer service, even under extreme time constraints. Their dedication and hard work are essential to our success as a company," says Bart Tippmann, PLC president.
Marietta Wrecker Named Polar Leasing Dealer of the Year 
Tippmann adds, "Marietta Wrecker raises the bar in terms of what it means to be an exemplary depot partner. Their team's ability to effectively collaborate and communicate with our staff, drivers, and customers consistently results in smooth deliveries and satisfied customers." He continues, "Not only do they exceed expectations with their quick turnaround times, but they also go the extra mile by proactively identifying and fixing equipment issues. We are incredibly grateful and humbled to have Marietta Wrecker as part of the Polar Leasing family."
Chris Williams, deputy manager at Marietta Wrecker, expressed his team's excitement, saying, "We are thrilled to have been named the 2022 Polar Leasing Depot of the Year. At Marietta Wrecker, our goal is to consistently exceed the expectations of our customers and partners, and this recognition is a testament to our team's unwavering commitment to professionalism."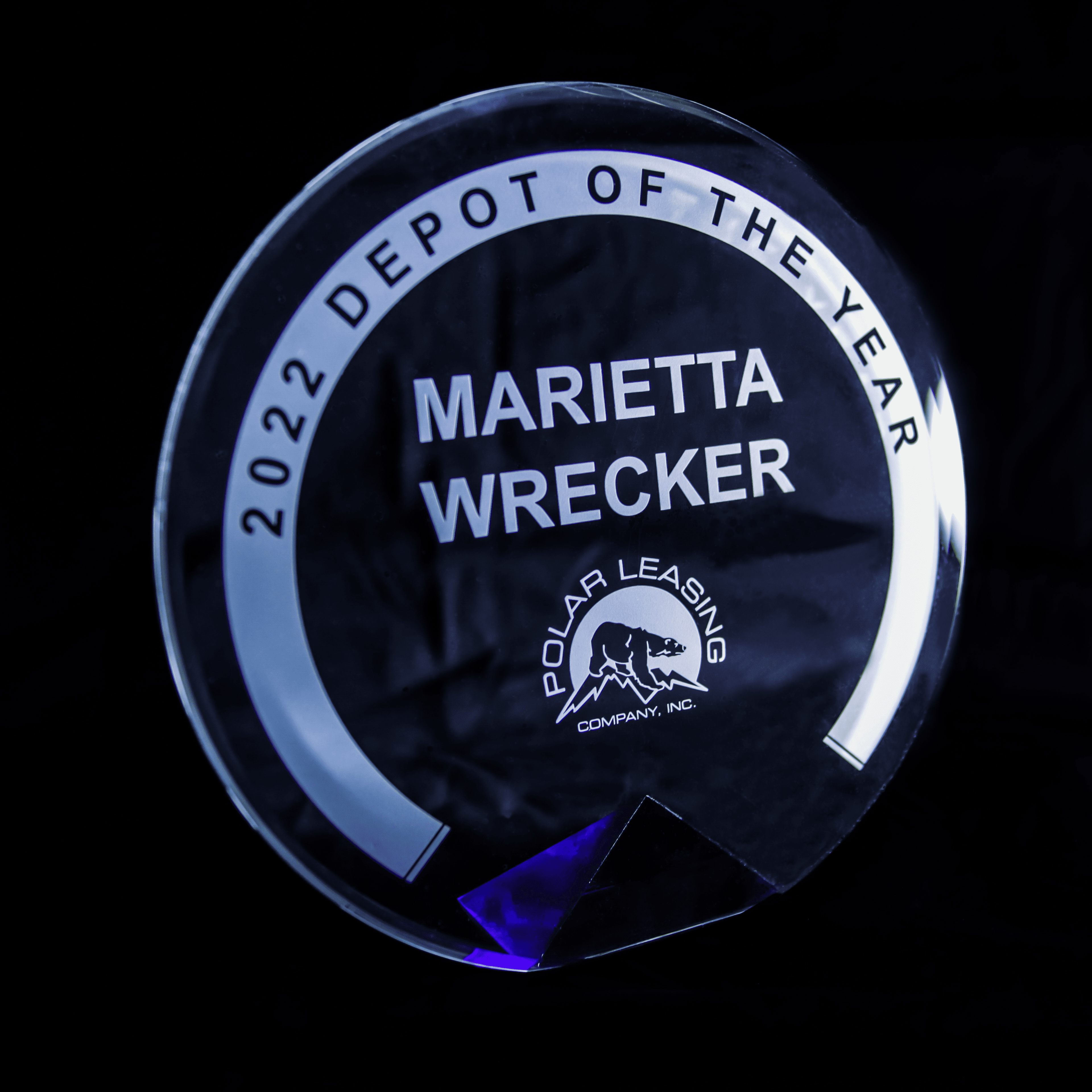 Founded in 1974, Marietta Wrecker is a family-owned and operated business that offers towing and recovery, heavy equipment transport, emergency roadside assistance, class A towing and more. With 24/7 service and customer support, Marietta Wrecker is committed to offering top-notch service in the Marietta region.
Polar Leasing outdoor walk-in freezer and refrigerator rentals are delivered pre-assembled and ready to operate with a simple electrical connection. The innovative units are American-made, simple to set up, and feature a small footprint.
Short-term unit rentals are the most cost-effective and straightforward option to satisfy many commercial needs, from food and pharmaceutical storage to emergencies and disaster response.
For more information about Polar Leasing or to become a depot, call (877) 674-1348, or visit www.polarleasing.com.
About Polar Leasing
In early 2002, Polar Leasing Company, Inc., was created by Polar King to accommodate the growing demand for walk-in refrigeration rentals. It has expanded its walk-in rental fleet to cover most of the United States and other parts of North America, offering both short- and long-term rentals to industries of all types. Within the last five years, Polar Leasing began the process of building a specific division dedicated to Life Science Supply Chain. Polar Leasing offers the largest all-electric fleet of temporary refrigeration, with more than 80 distribution depots and a 24/7 service hotline. For more information, visit polarleasing.com or contact Polar Leasing, 4410 New Haven Ave, Fort Wayne, IN 46803 USA. In an emergency, call 877-674-1348 or write rentals@polarleasing.com.