Polar King International, Inc., along with sister companies Polar Leasing Company and Polar King Mobile, will exhibit the industry's most durable walk-in cooler and freezer units at next month's Natural Disaster Expo in Miami, which runs Mar. 1-2 at the Miami Beach Convention Center.
Polar King Mobile executive vice president Christian Aitken, who will be available at booth No. 513 to speak with attendees about the nation's premier walk-in cooler and freezer units says, "Natural disasters strike without warning, but our customers enjoy peace of mind knowing that our units are manufactured to stand up to unexpected forces of nature. These state-of-the-art walk-ins are built with a rugged design that ensures the integrity of stored products, saving businesses, schools, and other organizations thousands of dollars during these challenging times."
2023 Natural Disaster Expo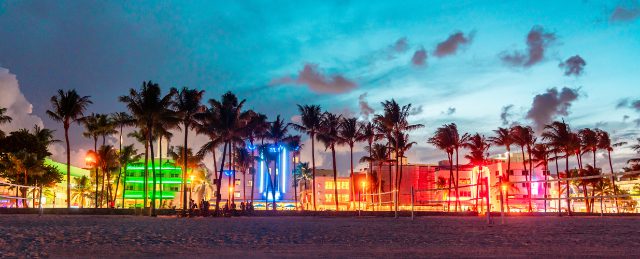 All Polar King, Polar Leasing and Polar King Mobile units are certified Miami-Dade County product control approved through June 2027. This means the units satisfy the standards of compliance for use in high-velocity hurricane zones. The Miami-Dade County Product Control approval number is NOA No. 21-0914.04.
Polar King and Polar Leasing will display an 8'x10' outdoor refrigerated or freezer walk-in unit, and the company will be represented by Kyle Durnell, a dedicated sales and logistics liaison, and Duane Waterman, an inside sales representative.
The Natural Disaster Expo is the world's leading event for the management and mitigation of natural disasters. Umbrellaed beneath the event are expos dedicated to earthquakes, floods, storms and heat and fire. For more information about the event, visit www.ndemiami.com.
For more information about Polar King, call (888) 647-8231, or visit www.polarking.com.
To learn more about Polar Leasing, call (877) 674-1348 and visit www.polarleasing.com.
Visit www.polarkingmobile.com or call (866) 536-1266 to find out more information on Polar King Mobile's over-the-road trailers.
About Polar King International
The introduction of the Polar King outdoor walk-in freezer into the foodservice industry was the result of three generations of walk-in refrigeration technology and experience. Polar King's fiberglass, one-piece walk-in cooler is the natural evolution of the walk-in cold storage industry from the conventional metal panel constructed unit. In early 1982, Polar King began operations by constructing and shipping walk-ins from a modest 12,000 sq. ft. facility in New Haven, Indiana. As demand grew for outdoor fiberglass commercial walk-in coolers and commercial walk-in freezers, production was moved to a 204,000 sq. ft. facility located in Fort Wayne, Indiana. For 40 years, Polar King has provided thousands of walk-ins to single-unit operators, chain restaurants, schools, healthcare facilities, government agencies, and many other industries requiring dependable outdoor walk-in refrigeration. For more information, visit polarking.com or contact Polar King, 4424 New Haven Ave, Fort Wayne, IN 46803 USA at (888) 647-8231.
About Polar Leasing
In early 2002, Polar Leasing Company, Inc., was created by Polar King to accommodate the growing demand for walk-in refrigeration rentals. It has expanded its walk-in rental fleet to cover most of the United States and other parts of North America, offering both short- and long-term rentals to industries of all types. Within the last five years, Polar Leasing began the process of building a specific division dedicated to Life Science Supply Chain. Polar Leasing offers the largest all-electric fleet of temporary refrigeration, with more than 80 distribution depots and a 24/7 service hotline. For more information, visit polarleasing.com or contact Polar Leasing, 4410 New Haven Ave, Fort Wayne, IN 46803 USA. In an emergency, call 877-674-1348 or write rentals@polarleasing.com.
 About Polar King Mobile
Polar King Mobile was founded in 2020 to provide North America its first affordable, small refrigerated trailer solution. The company's refrigerated and freezer trailers, engineered specifically for outdoor and over-the-road use, feature a 100% seamless fiberglass design with a continuous surface. Polar King Mobile trailers are used by single-unit operators, chain restaurants, schools, health care facilities, government agencies and many others requiring dependable outdoor refrigeration. For more information, visit polarkingmobile.com or call (866) 536-1266. Polar King Mobile is located at 4410 New Haven Ave Suite A, Fort Wayne, IN 46803 USA.