Polar Leasing Company, Inc. (PLC) announces that two Go Mini's locations in Florida have become freight partners offering the delivery of validated, electric ground-resting outdoor walk-in freezer and refrigerated rental units.  
Polar Leasing Names 2 Florida Go Mini's Locations as Newest Freight Partners
With these new Go Mini's depots in Panama City and Pensacola, there are now seven total depots supporting the Sunshine State. The addition of these two locations makes rental walk-in units more easily accessible in the Florida panhandle, says Polar Leasing vice president of operations Joe O'Keefe. 
"We are excited to add these two Go Mini's locations to our network of freight partners at Polar Leasing," says Joe O'Keefe. "We've worked with Go Mini's in the past and have enjoyed our partnership. We're glad it's led to these opportunities in Florida." 
Polar Leasing's walk-in storage units are pre-assembled and designed to function with a simple electrical connection. American made, these units have a compact footprint, a seamless fiberglass design and are designed for easy setup.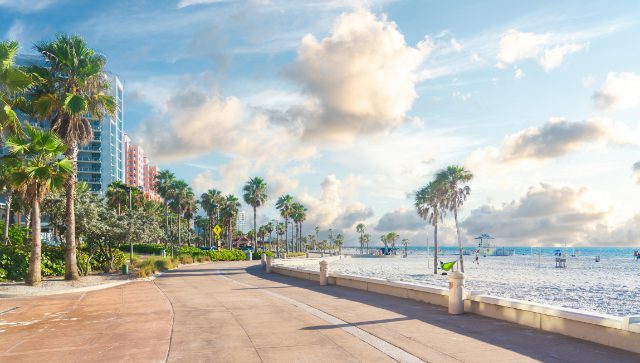 Short-term unit rentals provide a cheap and easy solution for a variety of commercial needs, including foodservice, pharmaceutical storage and even national disaster response. Whether it is for temporary expansion or as a backup during maintenance or renovation, short-term rentals are a flexible option that can save businesses time and money. 
For more information about Polar Leasing or to become a depot, call (877) 674-1348, or visit www.polarleasing.com.
About Polar Leasing
In early 2002, Polar Leasing Company, Inc., was created by Polar King to accommodate the growing demand for walk-in refrigeration rentals. It has expanded its walk-in rental fleet to cover most of the United States and other parts of North America, offering both short- and long-term rentals to industries of all types. Within the last five years, we began the process of building a specific division dedicated to Life Science Supply Chain. Polar Leasing offers the largest all-electric fleet of temporary refrigeration, with more than 80 distribution depots and a 24/7 service hotline. For more information, visit polarleasing.com or contact Polar Leasing, 4410 New Haven Ave, Fort Wayne, IN 46803 USA. In an emergency, call (877) 674-1348 or write rentals@polarleasing.com.