Since 2002, Polar Leasing has been a leading manufacturer of compliant temperature-controlled cold rooms for use within the biological, medical, and pharmaceutical industries. All rental temperature-controlled cold rooms are temperature validated and come with an optional redundant refrigeration system.
Active compliant temperature-controlled systems must be reliable to provide safe and effective cold chain storage. Pharmaceutical products such as medicines, vaccines, and other critical items must be stored at a constant temperature in accordance with the international GDP directive (Good Distribution Practice). At Polar Leasing, we understand that maintaining uniform temperature is a critical factor in the cold chain. Our one-piece fiberglass cold rooms maintain temperature control, offer quick temperature recovery times, provide excellent sanitation standards and offer peace of mind that your product is safe.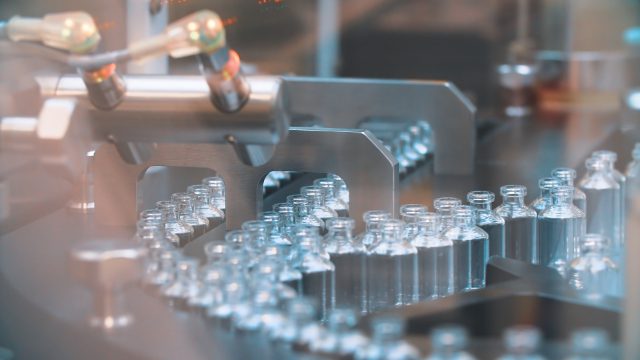 Polar Leasing Pharmaceutical Industry Usage 
Various phases throughout the cold chain call for redundant refrigeration temperature-controlled cold room rentals. Whether it's during the research and development stage, clinical trials phase, preconditioning gel packs, or prior to transport, Polar Leasing temperature-controlled cold room rentals are the perfect onsite solution for temporary refrigeration anywhere throughout the cold chain.
Polar Leasing is proud to be a cold chain supplier to many pharmaceutical companies involved in temperature-sensitive distribution. Our temperature-controlled cold rooms are in use throughout the cold chain.
Industry Usage
Bio Materials
Research and Development
Clinical Trials
Bulk Drug Storage
Vaccine Storage
Packaging Facilities
Gel Pack Conditioning
PCM Conditioning
Overflow Capacities
Seasonal and Transport Storage
Location and Availability
Polar Leasing offers the local distribution of temperature-controlled cold room rentals throughout the United States and has a depot located in nearly every state. With thousands of rental units available and hundreds of distribution depots located nationwide, Polar Leasing offers the largest electric refrigerated fleet in North America.
All units are delivered pre-assembled and ready to operate with a simple electrical connection. That means no on-site assembly or refrigeration installation is required. Units are delivered on a flatbed roll-off truck and can be placed nearly anywhere on your property.
For more information on our line of cooler and freezer rentals, contact us today.