Built to last
Our rental refrigeration products are engineered specifically for outdoor use. Every unit is built to withstand the outdoor elements and the heavy abuse often associated with rental equipment, so you can be certain your walk-in will look like new when it arrives. With thousands of units being used across the country and around the world, these units offer worry-free operation under the worst conditions. From the intense sun of Arizona to the bitter cold of Minnesota, no climate is too strong for our products.
Simple electrical connection
Every Polar Leasing refrigerated rental unit is delivered pre-wired, pre-assembled and ready to operate. No on-site assembly or refrigeration work is required at your location. Simply bring power to the unit and it's ready to go. Plus, it's just as easy at the conclusion of your event because we will be there to remove the unit exactly when you need us.
Highly portable
Polar Leasing transportable refrigerators and freezers are the practical solution for operators requiring refrigeration on the go, or in varying locations. Our units are designed for food or pharmaceutical refrigeration storage in any location, allowing you to take your business virtually anywhere. If your event calls for refrigerated transport, takes place in multiple locations or simply calls for flexibility, one of our transportable units is right for you.
Both on the road and on-site Polar Leasing units are built to last. Every unit is built to withstand the worst outdoor elements and rigors of local or highway travel. Plus, they look great in any location.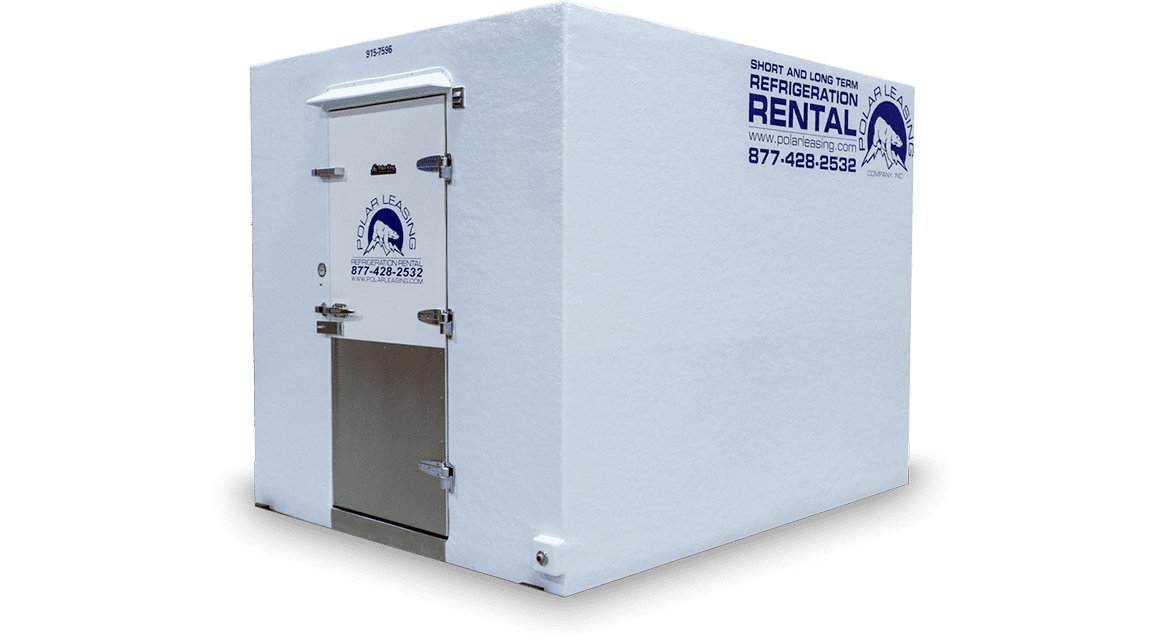 8′ x 10′ Walk-in Cooler / Freezer
Walk in Freezer Rentals Pre-wired, pre-assembled, and ready to operate. Just make an electrical connection. Electric-powered – no fumes, fuel bills, or diesel engine noise. Can be placed anywhere – grass, gravel, or relatively uneven surfaces. More information on our DT810 Model.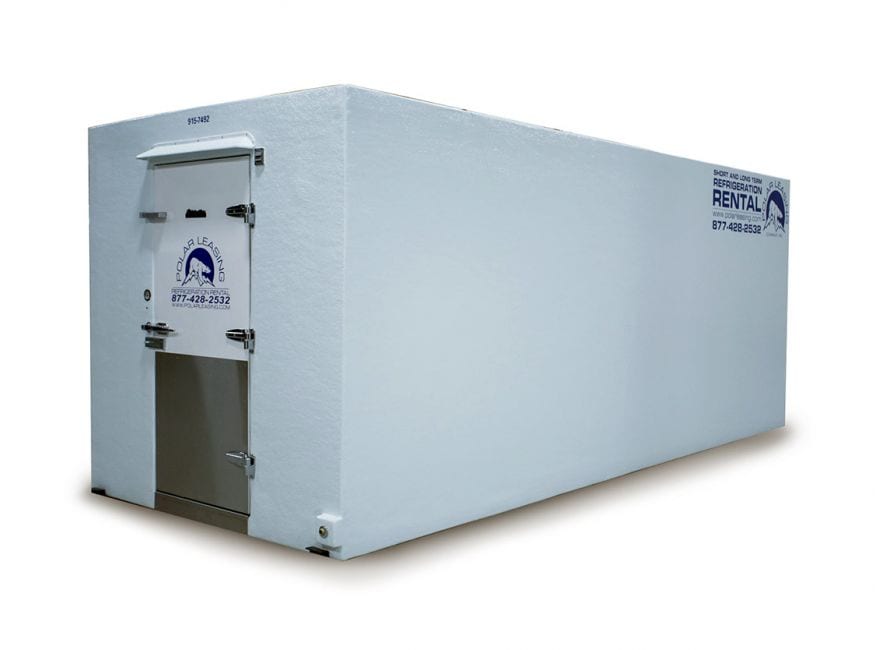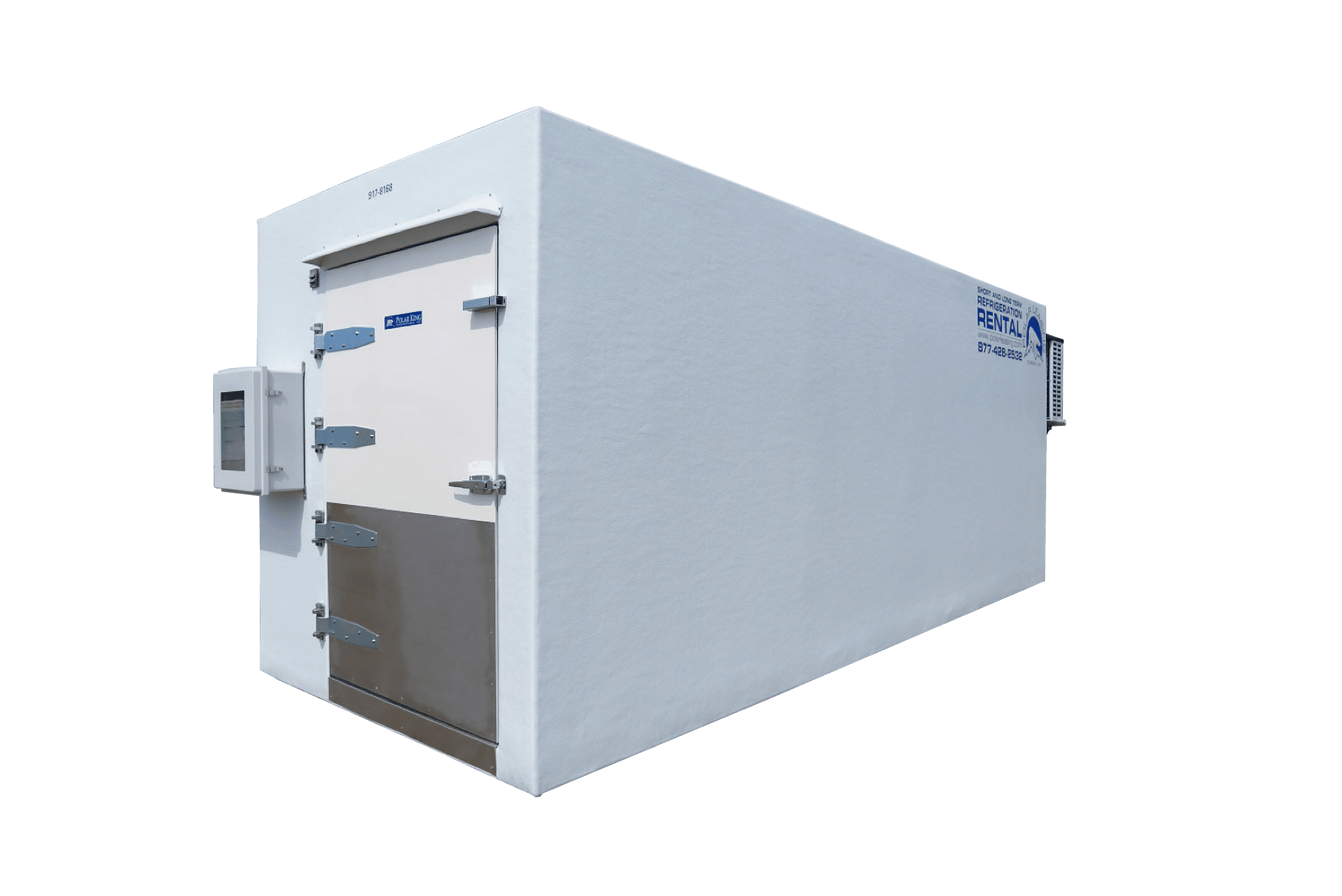 Portable Warehousing
Cold Storage Warehouse Delivered To You Polar Leasing offers an innovative solution for large scale refrigeration needs with our fiberglass modular buildings.  More information on our portable warehousing.
​